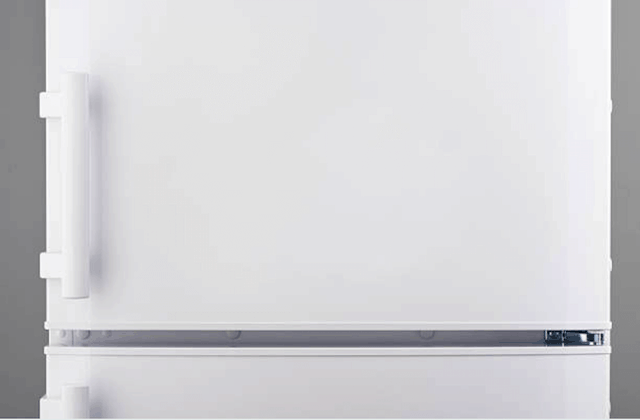 Before you jump to any conclusions about a noise coming from your refrigerator, you should do your homework in order to know what different noises are. There are some noises that a refrigerator is supposed to make and then there are those that may be a cause for concern and need refrigerator repair.
When you know when a noise is not normal, it can help you in addressing the problem yourself. Even if you can't address it yourself, you will be able to give our appliance repair company some idea of what the problem is over the phone.
REFRIGERATOR NOISE TROUBLESHOOTING
WHERE IS THE SOUND COMING FROM?
If the noise is louder when you open the freezer door, it is probably stemming from a circulating fan that has broken or malfunctioning. If you open the freezer door and there is no change in the volume of the noise, there is a good chance that the noise is coming from the compressor on the back of the refrigerator.
The compressor is the large black piece that is connected to the back of the refrigerator with all of the different wires and tubes coming out of it. If it is the compressor that is causing the noise, it is going to require a certified technician to repair or replace it. Do your best to try and determine where the noise is coming from.
IS IT A DRIPPING SOUND?
There is a drain pan in the bottom of the refrigerator that collects the defrosted water or condensation. This is a normal noise to hear as the water drips into the pan.
IS IT A BUZZING NOISE?
This is another normal noise to hear in a refrigerator model that has an ice maker and/or water dispenser.
IS IT A RATTLE?
This is not necessarily a normal noise, but it is a noise that can easily be dealt with. It is indicative of a drain pan that is not sitting properly and can be addressed with some duct tape to hold it in place.
IS IT A SCRAPING OR WHIRRING SOUND?
A scraping or whirring sound is commonly caused by an issue with the fans in the refrigerator. You will want to unplug the refrigerator and then inspect if the fans are being obstructed by a buildup of ice. This build-up will cause the fans to not function properly.
If they are obstructed, this ice can be cleaned off by a soft brush and then the refrigerator can be turned back on to see if this fixed the noise. If the ice is cleared, the fans turn back on, and the noise continues, it may be a damaged fan.
There is also a chance that the refrigerator is not maintaining the proper temperature, and this may be indicative of a broken fan motor. A problem with the fan or fan motor will need to be addressed quickly because it can cause food to thaw out or spoil.
IS IT A HUMMING NOISE?
This is another one of those noises that is a normal noise to be coming from your refrigerator. It is a sound that the refrigerator's compressor will make when it is running, and it will run between 60% and 80% of the time. It should strike you as abnormal when you don't hear this sound at all.
For some people, this noise can be annoying. It is possible to upgrade to a newer model, but you should be aware that they are slightly more expensive than other refrigerator models. These models come equipped with what is known as a linear compressor. These compressors are far less noisy than other compressors.
An extended warranty is a good purchase for your refrigerator because of the importance of this appliance. If your refrigerator is not functioning the way that it should or is making a noise that you are not able to identify, a technician should be called. They will be able to identify the potential problem and get it taken care of.